About The Pointing Dog Journal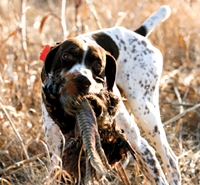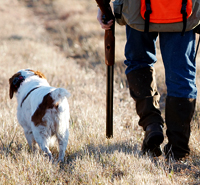 Why did you decide on a pointing dog? Because you're somebody who respects and upholds the classic wingshooting traditions – and one of those is having a pointing dog at your side. In every issue of The Pointing Dog Journal, we honor the relationship between dog and man.
The premier issue launched in the beginning of 1993 to fill a niche, and that niche was to appeal to the person who values dog work above all else in the field, the type of person who would leave his gun home before he left his dog, the person who feels that a bird taken over a classic point is better than a dozen kicked up and shot.
It's one of the great joys of life: To watch your pointing dog in action – the dog you selected, nurtured, trained, fought, loved – from the beginning of the hunt when your dog hits the ground to when the bird is delivered to your hand, is an exhilarating experience. Together you share a love for the fields and the covers, the pheasants and the grouse and the quail and all the rest, the heft and feel of a nice shotgun, and the sights and sounds and smells of autumn. Together you enjoy a centuries-old tradition, but one where every day in the field is like the first.
Don't delay – join us. Your dog will thank you, and so will we.
The Pointing Dog Journal is published six times a year in January, March, May, July, September, and November by Wildwood Press L.C. With editorial and advertising offices located at 2779 Aero Park Drive, Traverse City, MI 49686. Telephone (231) 946-3712.
Printed in the United States of America. All rights reserved. Copyright 1993-2012, Wildwood Press L.C.